Objects in the vicinity of the Green Citadel
A while ago I wrote a post about the Grune Citadelle. However, I have never mentioned the area surrounding the building. You see, the citadel is not the only place of interest. There is more. Unfortunately, I had no time to visit them in the same way but really enjoyed the view.
So let's get into it!
1. Justizzentrum Eike von Repgow
Before the Justizzentrum Eike von Repgow, this building was actually the main post office of Magdeburg. And even today the furthest part is still occupied by one of the many in the city. As to the structure, it has been here for more than 100 years dating back to the second part of 19th century.1
During the war, the facade of the building has been damaged but later restored to the former glory.

It is a lovely historic structure reflecting the gothic/renaissance styles, and there are many details to admire.
2. Domplatz
The square is huge and has a lovely spouting fountain which is a fun feature for the kids.
3. Magdeburg Cathedral
Another historic structure near the Green Citadel, reflecting gothic style. The building process of the church began in the early 13th century and took 300 years (!) for completion. 2 It has suffered damage during the war but has been rebuilt on one side, so the cathedral is a historic gem!
4. Art Museum
This building has grabbed ny attention straight away because of its shape. It felt French, and reminded me of a dreamy castle. Built in the Romanesque style, it dates back to the early 11th century. It has been damaged during the time of war, and the suffered wing has been rebuilt.34
It has been a monastery in the past and serves as a contemporary art museum nowadays.
5. Bank building
The thing with the modern structures is that they have exciting designs. I absolutely loved the windows here and was interested more in them than the cathedral in the background. It looks fresh and fits well with the surroundings.
---
Conclusion
The Green Citadel is situated in the old town with great historical places to visit. I would love to return to Magdeburg one day to see everything I have missed!
Read about the Green Citadel below! (click on the image).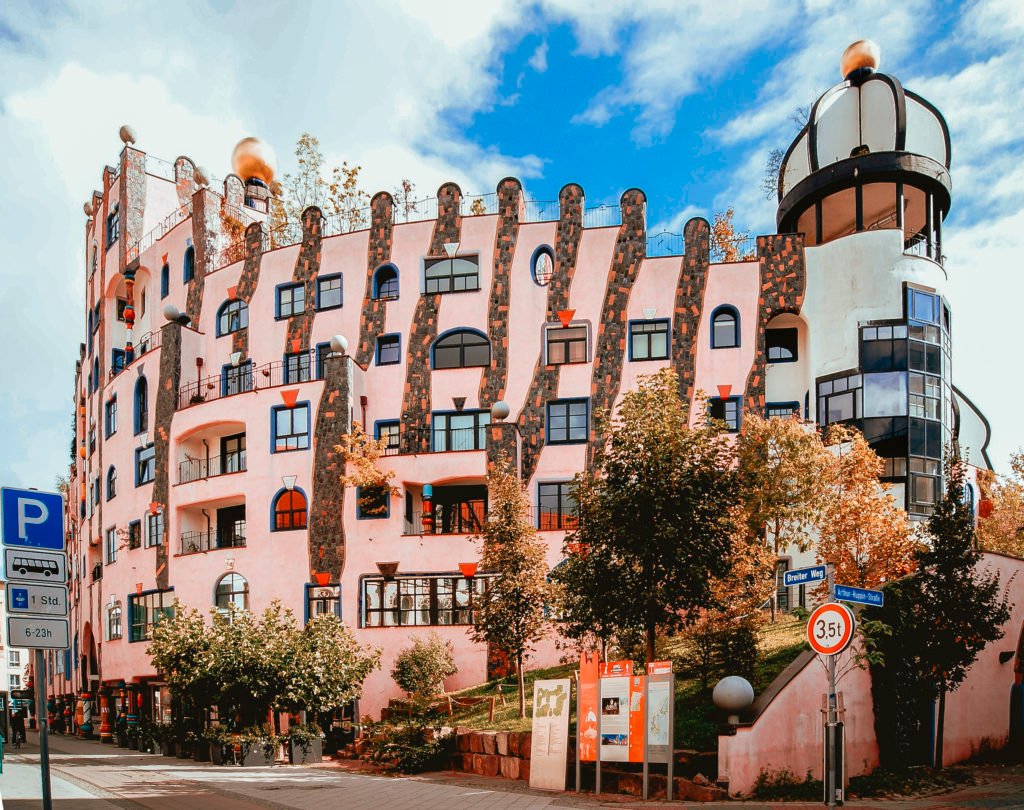 © Rimicane