Brindleyplace Dragonboat Race
A Dragonboat race is a fun annual event. It took place on 16th of June for the 19th time now in Birmingham.
The day for my family began by splitting into two groups: father-son group and me joining the photographers' meetup group.
Here, 18 teams1 have been sharing four longboats, wearing the fancy dress outfits. The aim of the event was to raise money for the Cure Leukemia. Activities, such as dancing and face paint, for the named charity, have been in full swing at the Central Square in Brindleyplace. But we were there for the fun boat race.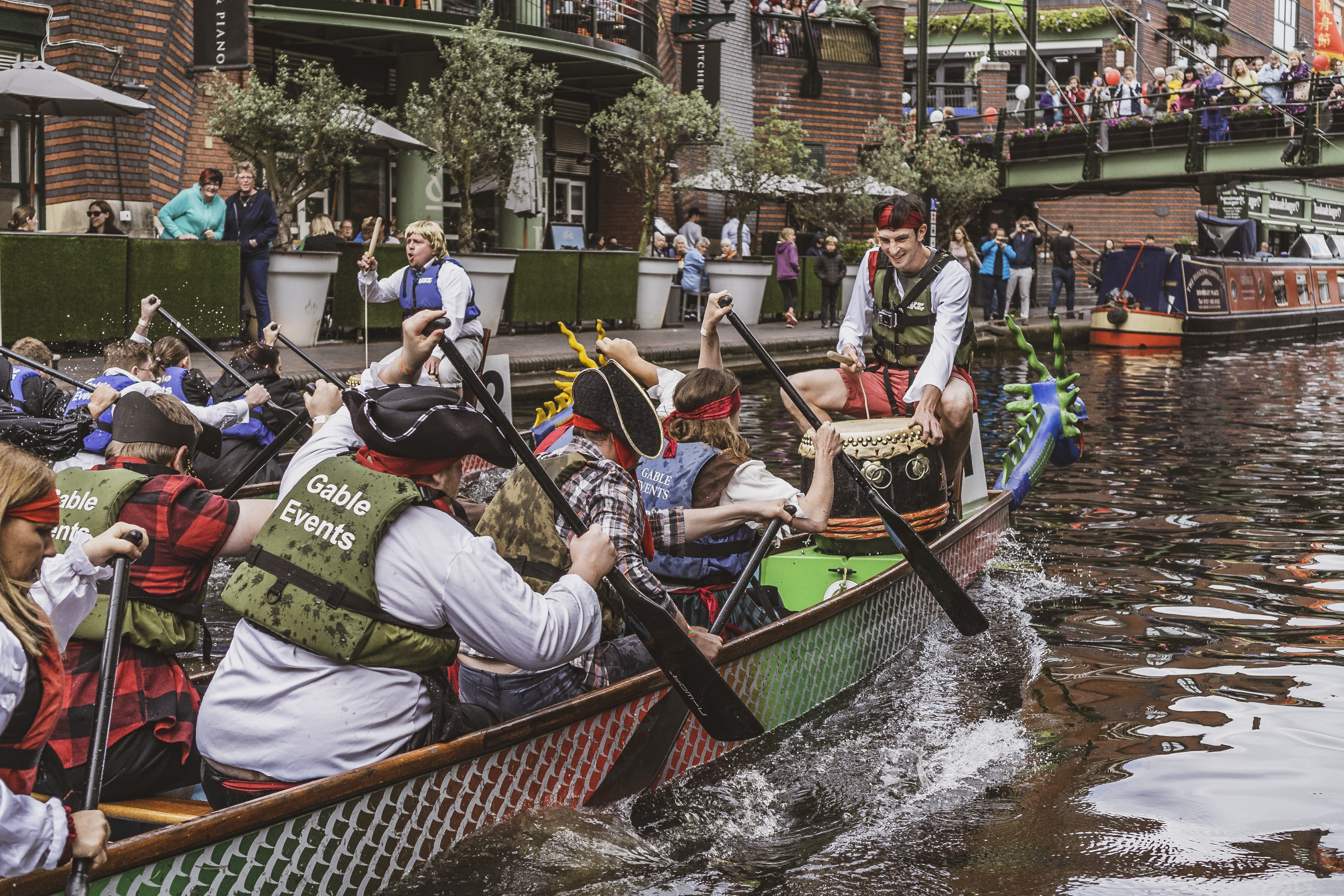 ---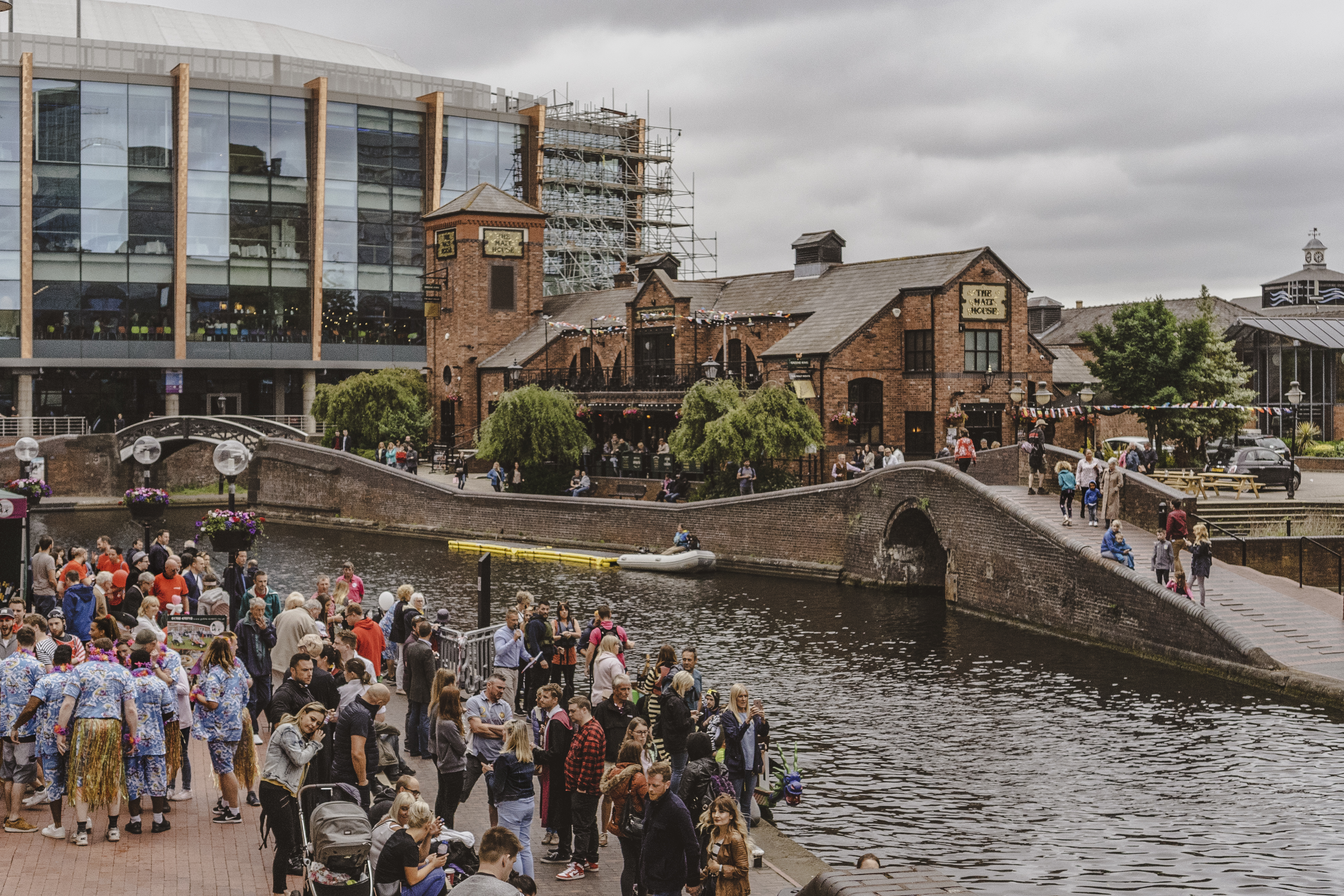 ---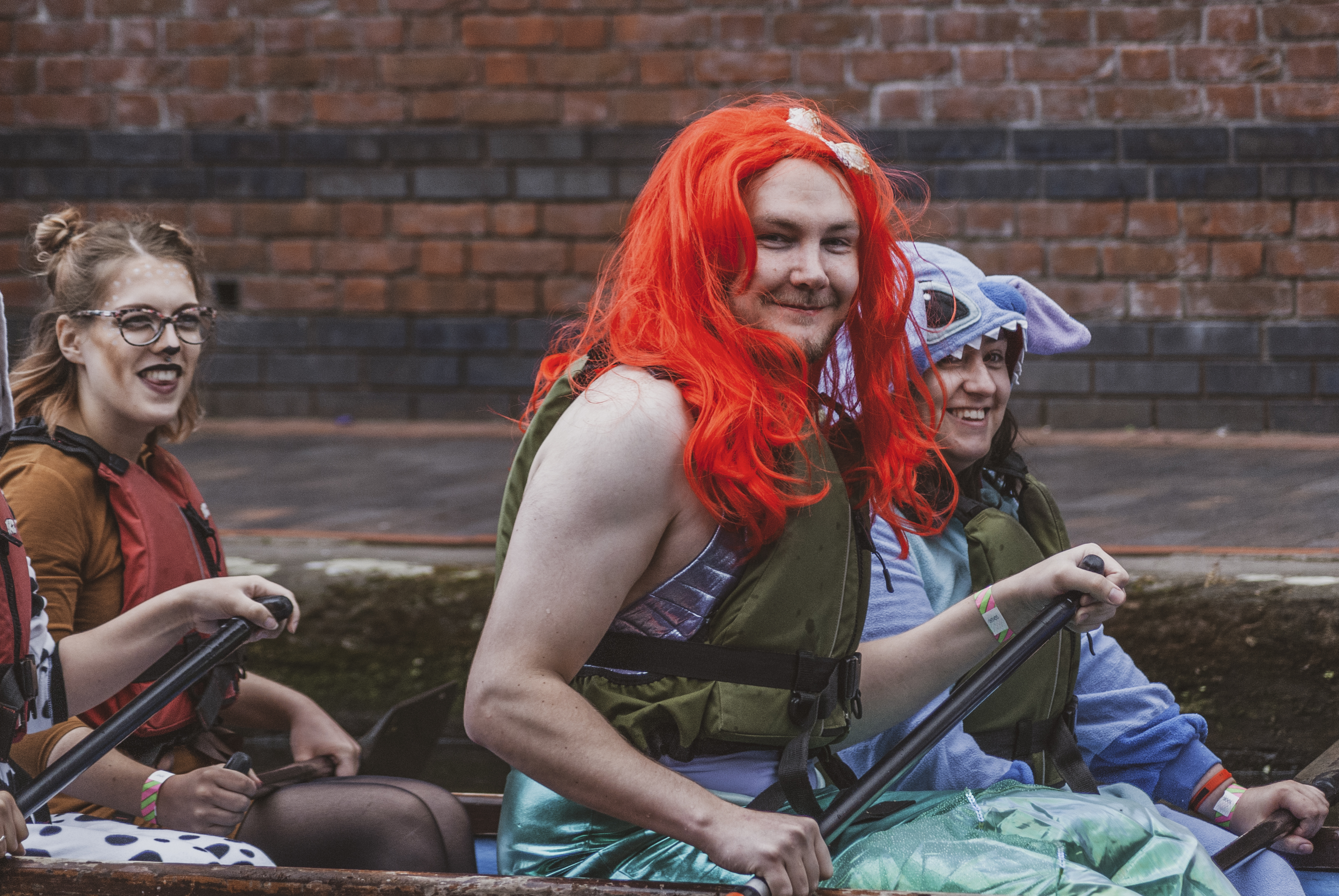 ---
The heats were taking place between the Broad Street and the National SEA LIFE centre with SEA LIFE centre being the finish.
Two path bridges across the canal, as well as all around the canal, were spectators zones. It did not seem to be packed and one could easily find a spot. Even the restaurants and cafes seemed to have plenty of free places most of the time.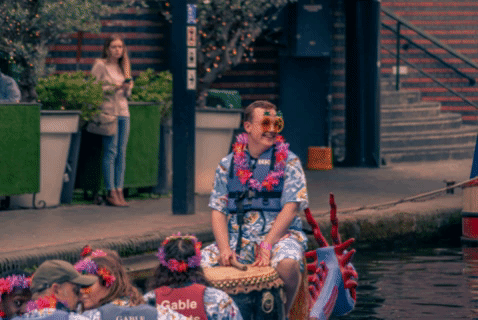 ---
Waiting time was used by the teams to practice/learn paddling techniques. Loud counts of "one, two, one, two…" were heard at times with plenty of laughter. The competitive spirit was taking over the event!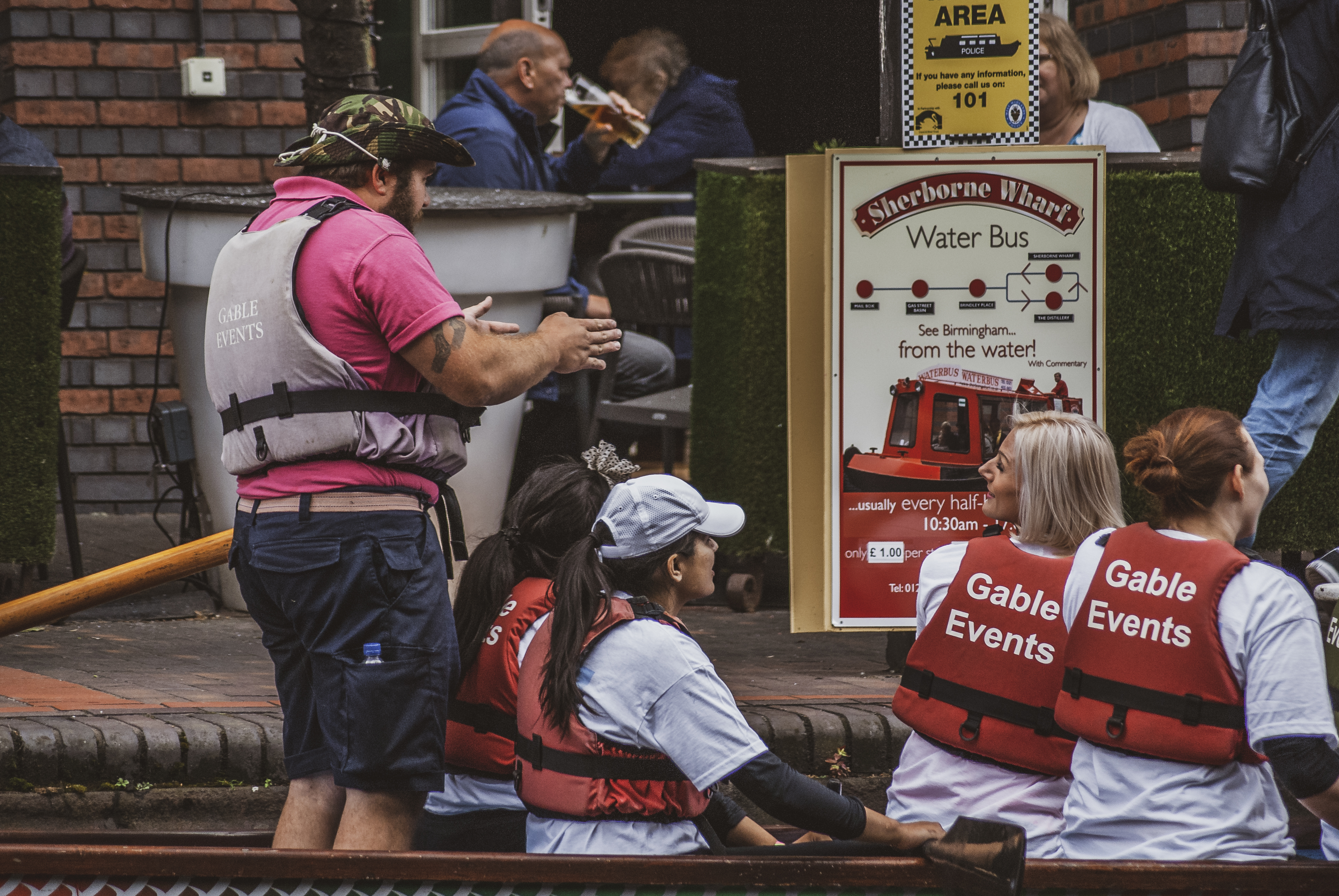 ---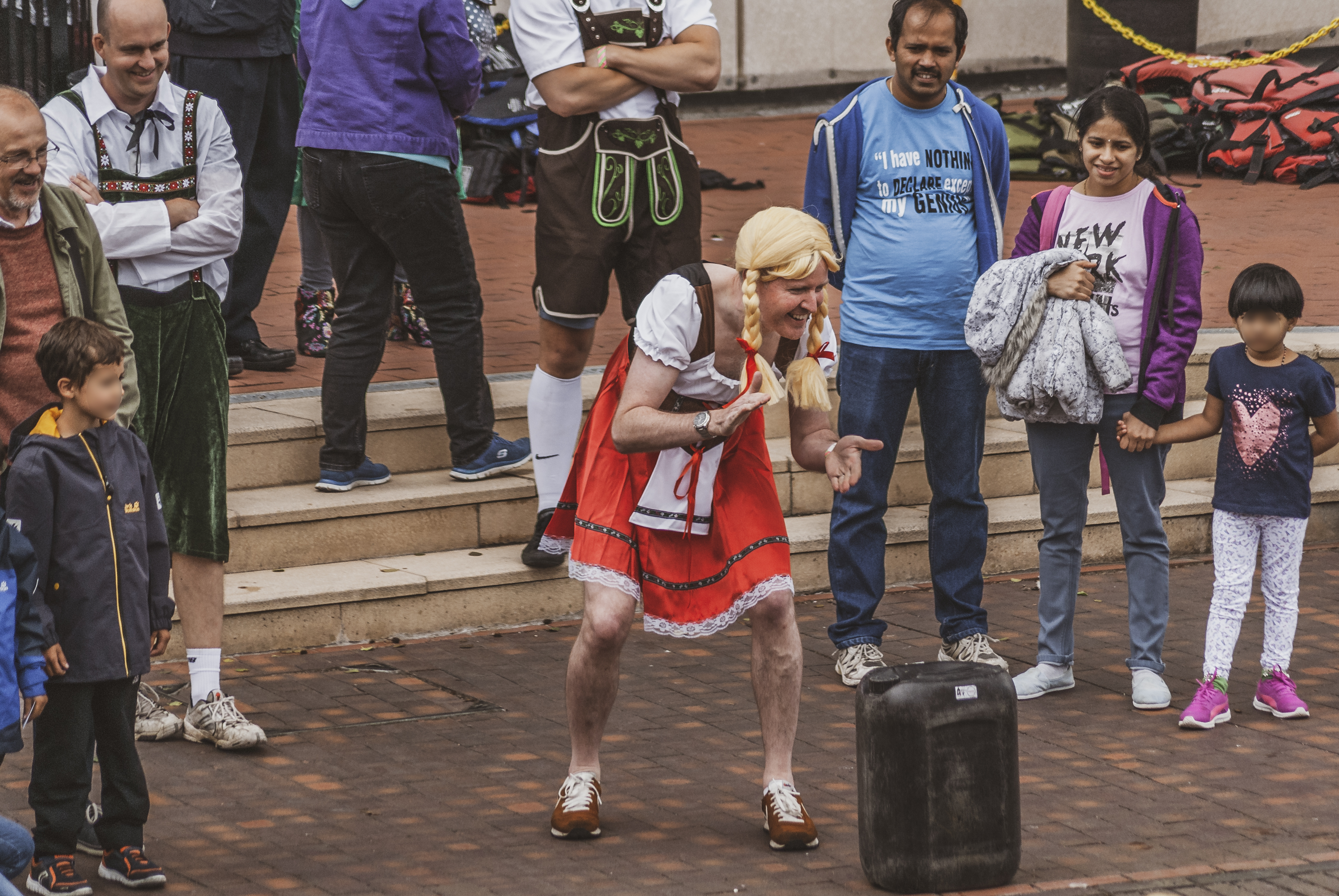 The dragon boats were not the only ones in the water. Usual canal boats were passing by and a group of ladies canoeing were sharing the space. The latter turned out to be having a hen do. Greeted by the event's narrator with congratulation message attracting attention, they disappeared from our sight.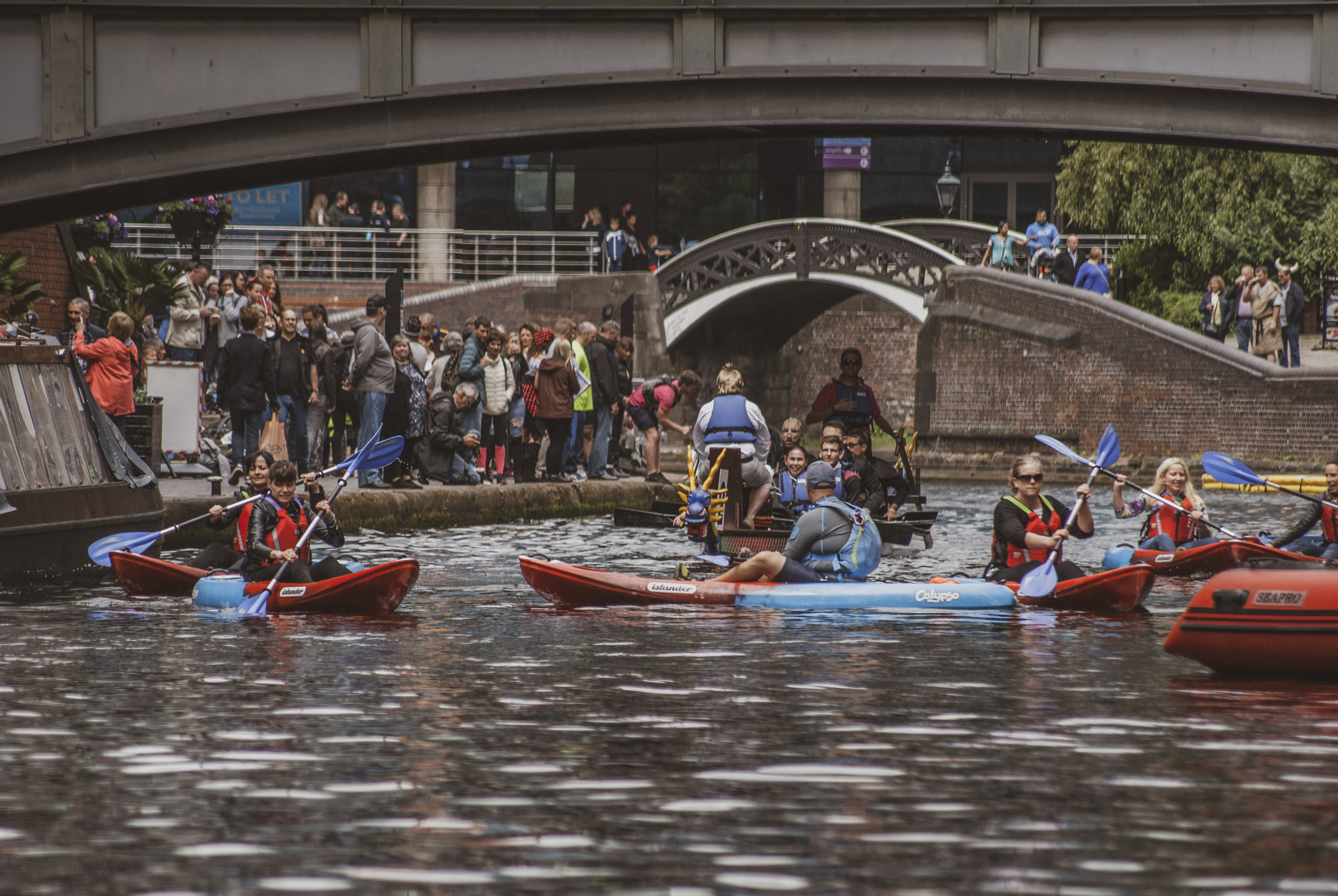 The absolute highlight of the event and the most awaited situation was the capsized boat. One team, dressed as Bavarians, had an epic fall into the canal water after losing the control of the boat halfway into the race. After being given a second chance and taking it slow and steady, the team had yet another swim at the finish with boat turning over again.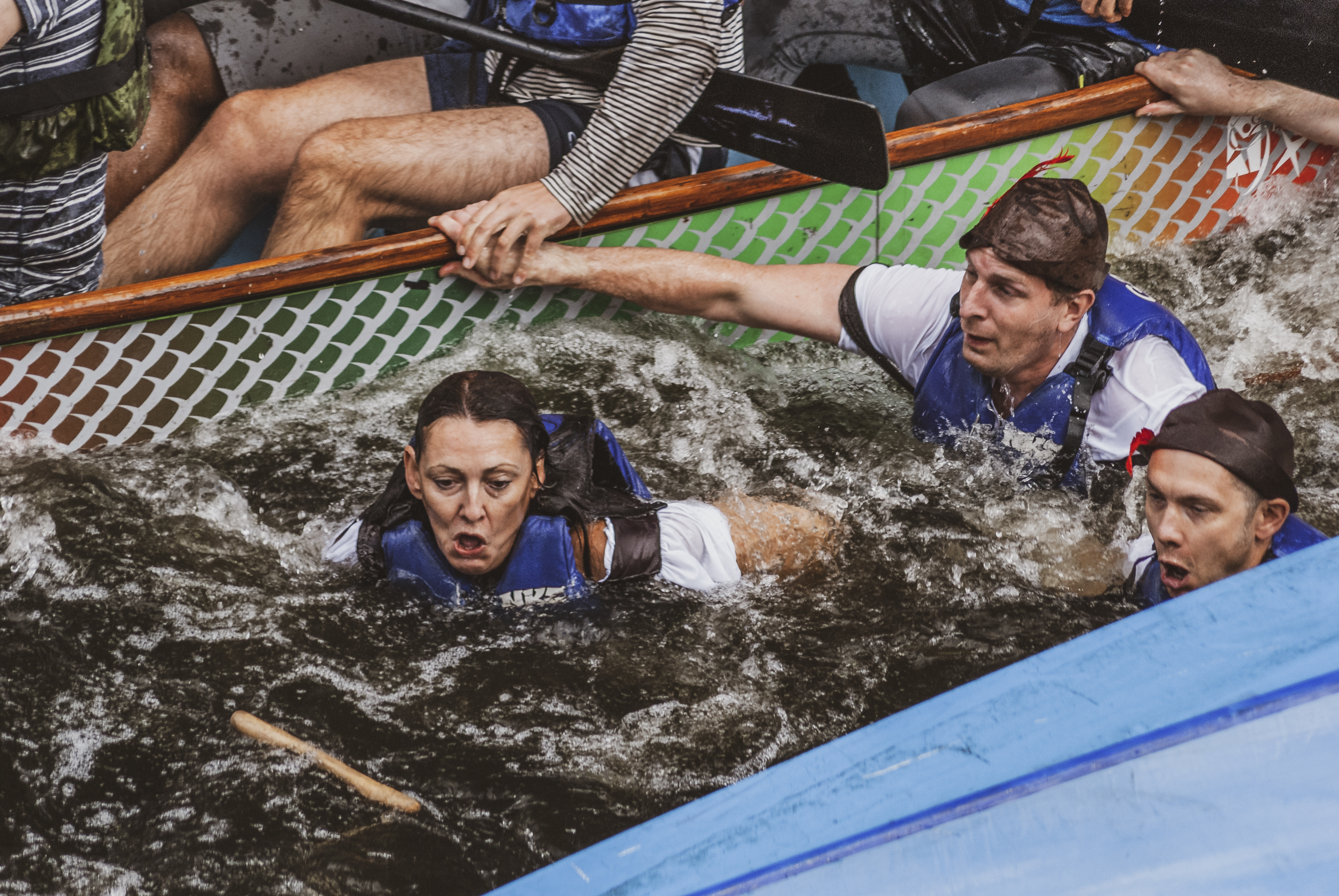 ---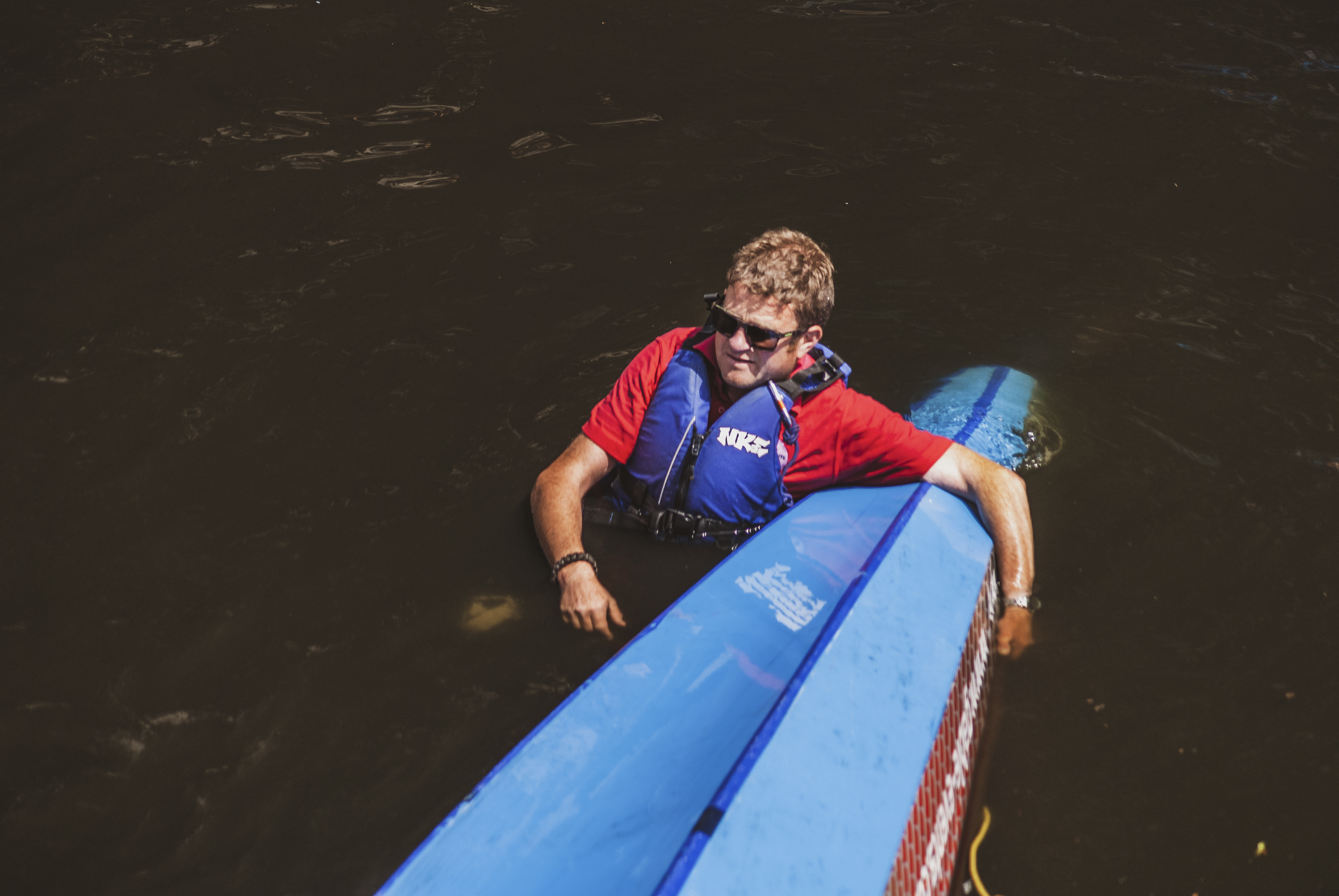 ---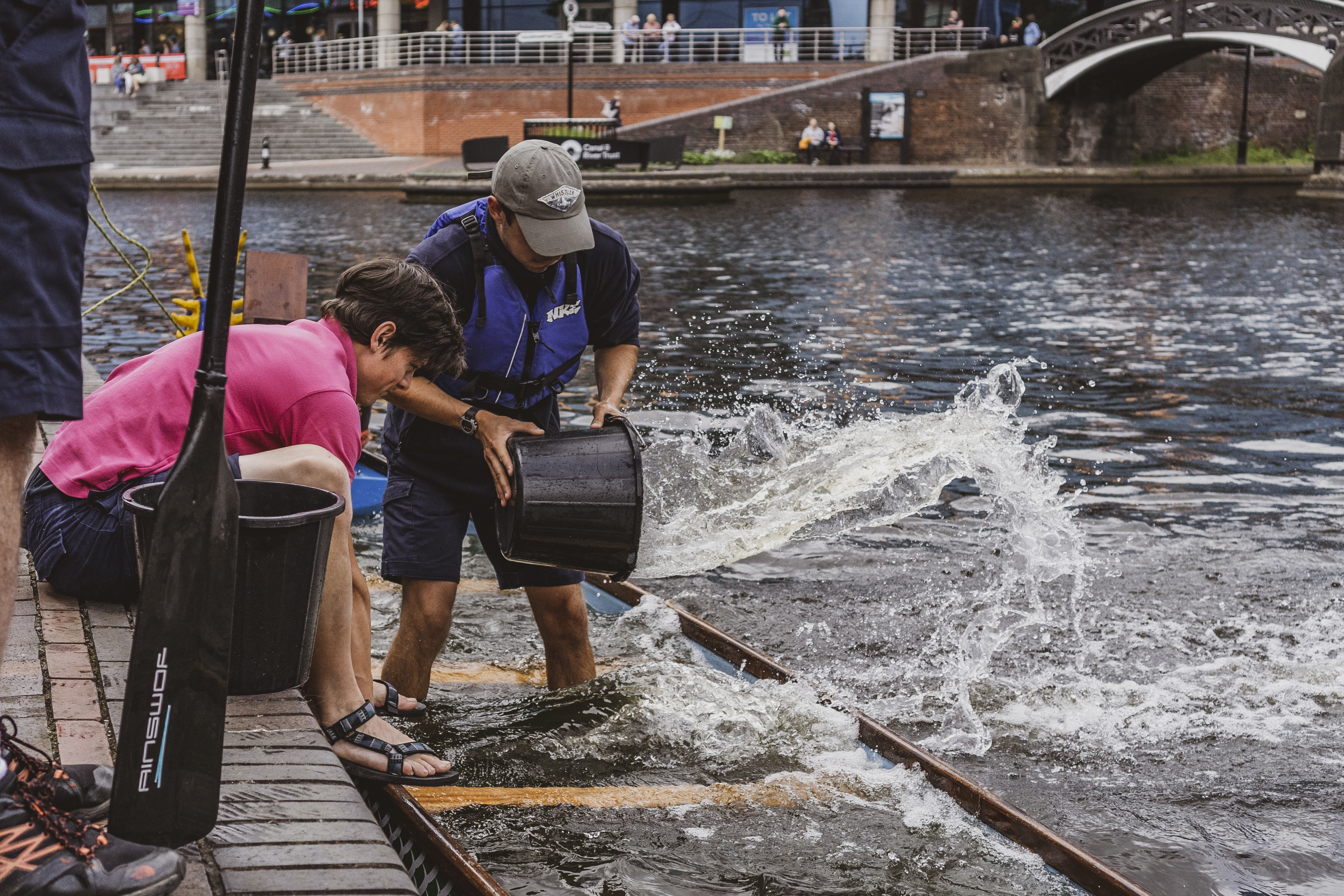 ---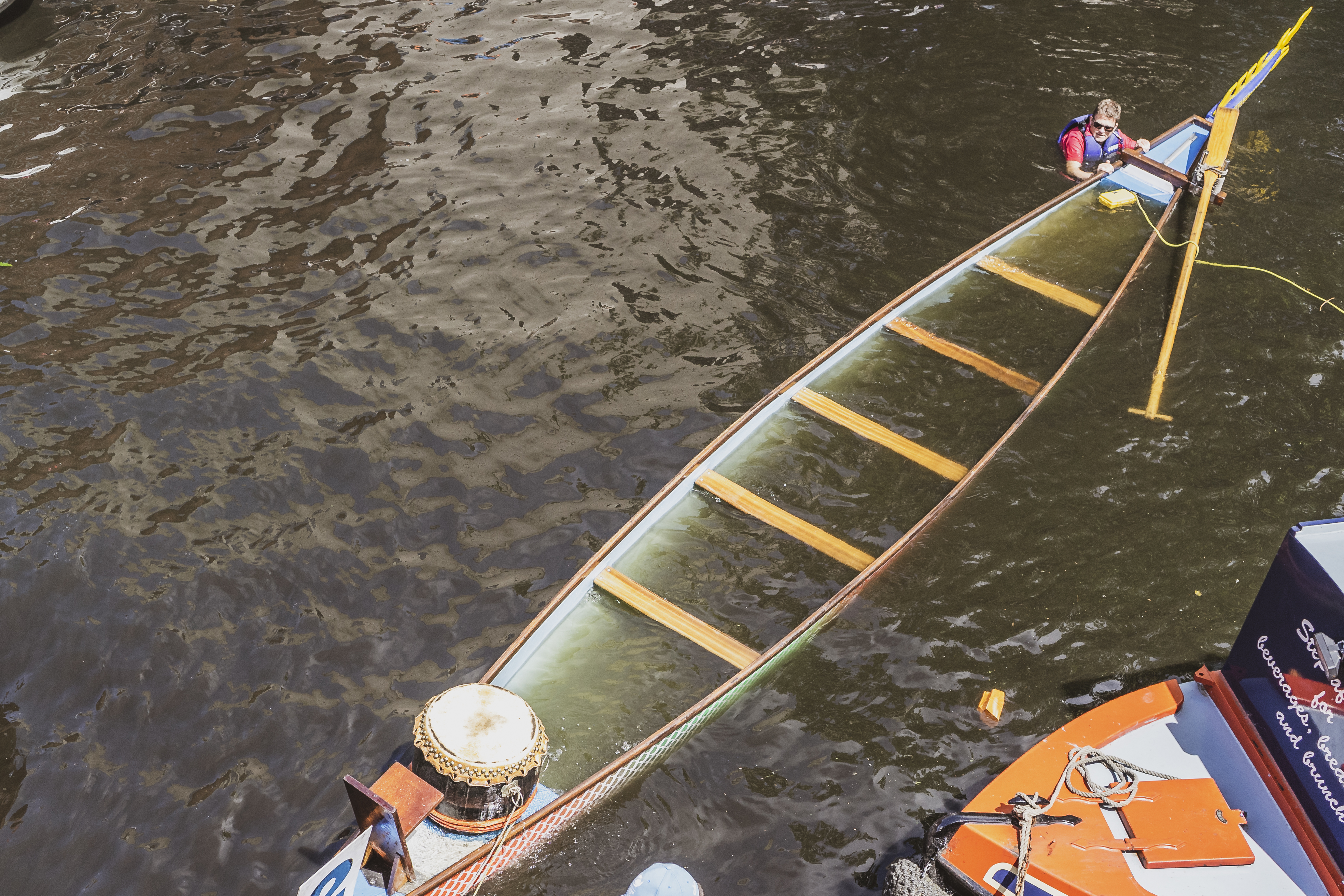 ---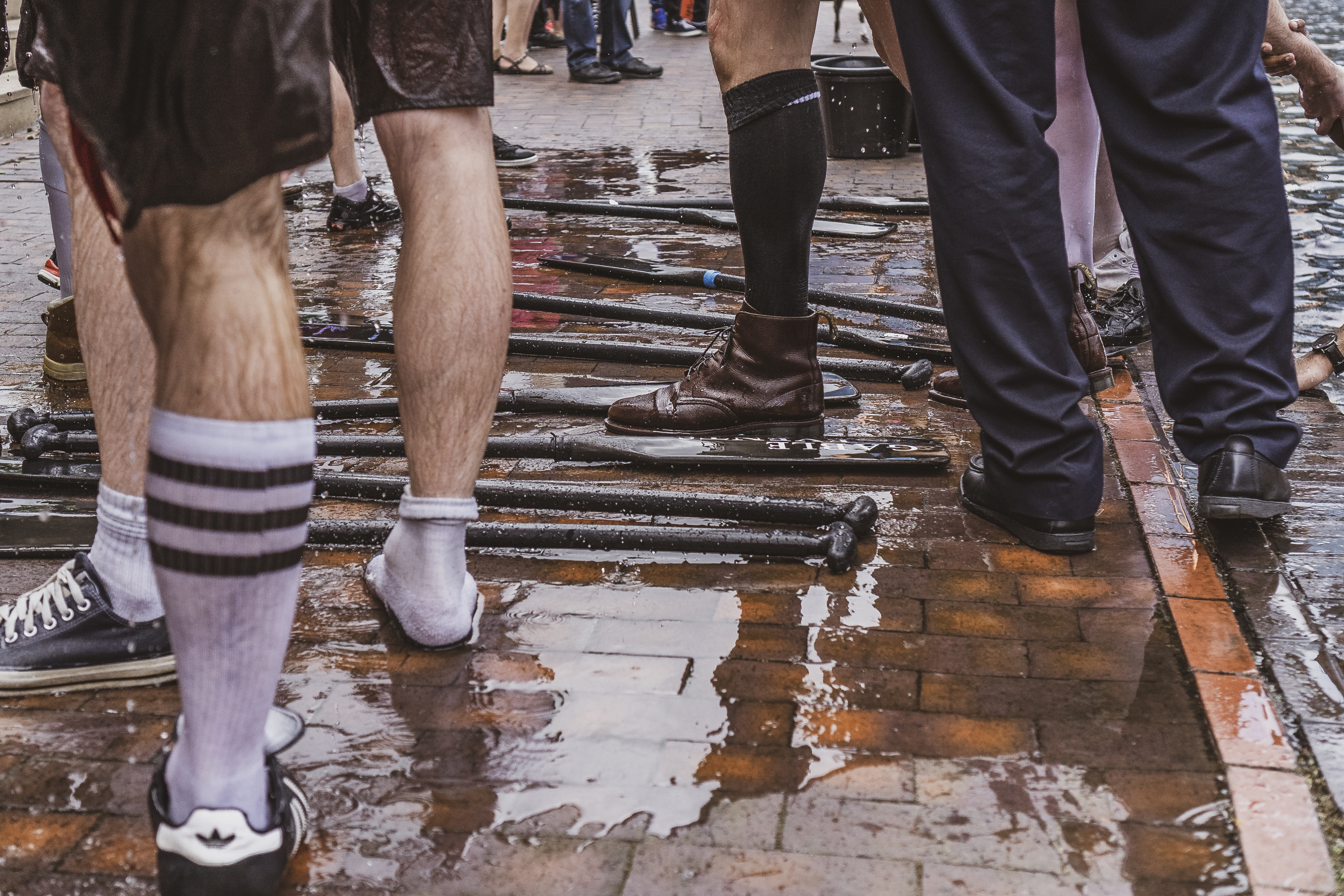 ---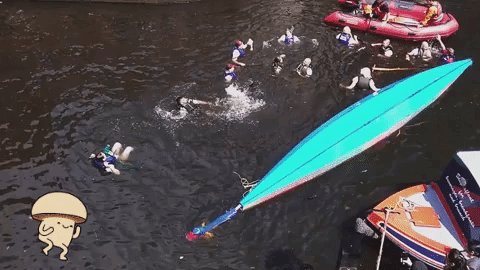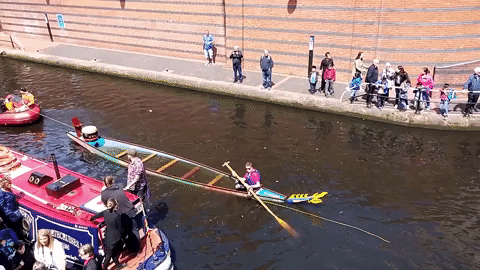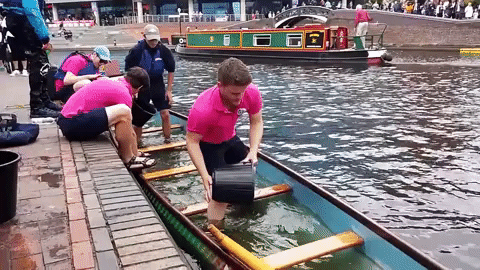 ---
Spending something like five hours at the event, we had a meal at Wagamama and headed home. It was definitely an exciting time spent differently than usual. Attending it for the first time, we did not know what to expect so we were open to anything and everything to happen. However, according to those at the last year's dragon boat race, it had less action.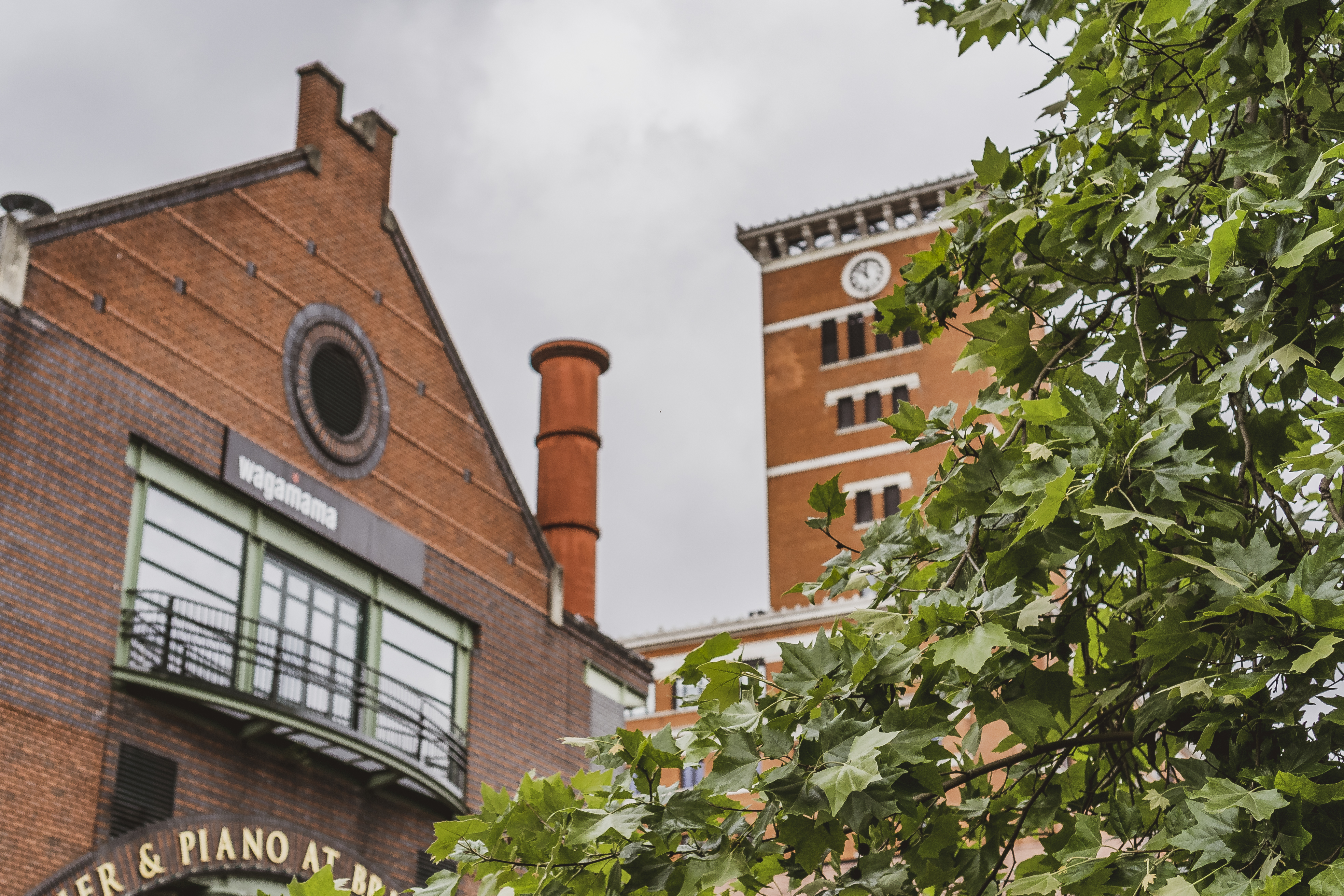 It is definitely a fun event worth your attendance and cheering. And if the boat race is not your thing, just have a stroll around the Brindley Place and the canal. It is a lovely area with many cafes and restaurants.
GALERY
---
!steemitworldmap 52.479046 lat -1.913323 long Brindleyplace Dragonboat Race d3scr
---
© Rimicane
---